Since 1954, Kindstrom-Schmoll, Inc. has provided the highest quality specialty ingredients to all areas of the feed industry. We are partnered with an impressive list of well-known ingredient manufacturers, each selected because they share our core value: providing the absolute best customer service and ingredient technology.
These partnerships result in consistent, quality service and technical support that helps our customers achieve maximum potential. Our extra effort can make a difference in today's ever-changing economic environment.
Kindstrom-Schmoll, Inc. has been an integral part of the ingredient industry for 60 years. We pledge to honor the traditions of our founders that form the backbone of KSI:
• Develop long-standing relationships with our customers
• Partner with key quality ingredient suppliers
• Offer knowledgeable technical support
We're confident that when it comes to quality and service, we offer the absolute best. We look forward to working with you.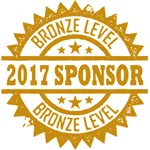 To learn more about becoming a Targeting Excellence sponsor please click here.